Familiarisation with the User Interface
Segments
Overview
This section will help to familiarize you with the layout on the Segments page of the DataChannel Console. Segments are a portion of your Data Model which you can create using our visual query builder. This allows you to define rules / filters to be applied to the data fetched from the data warehouse. Thus, when defining a data model, using segments you can specify the conditions that must be met, in order to be included in the query results. Segments run on top of data models, and are easy to create using our visual query builder.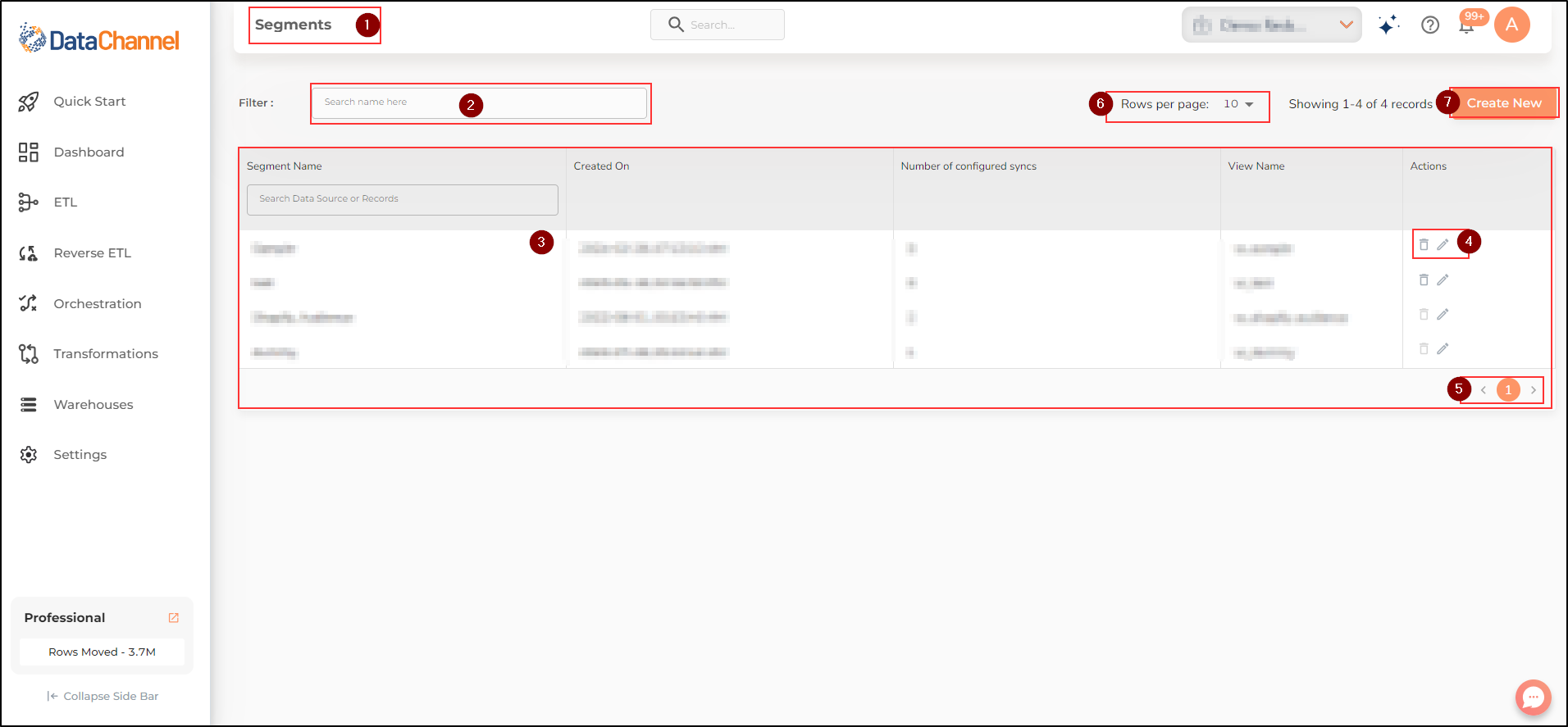 You can access the segments page by clicking on the Segments Tab which is the second from bottom icon on the sidebar, right below the Reverse ETL Tab.

The search box, located below the Top Banner, inside the Segments page allows you to quickly find a specific Segment created by you.

The Segments List pane displays a Table with the details of all the Segments created by you.

The icons in the actions column of the Table allow you to Delete/Edit a Segment.

Navigating between different pages of the Segments List pane is possible through the page numbers on the navigation bar, near the bottom right corner of the pane.

The Rows per page dropdown located on the top right part of the Main UI Screen allows you to select the number of rows visible on one page of the Segments List pane.

The Create New button, located below the Top Banner, on the top right corner of the Main UI Screen, allows you to create a new Segment within a Data Model.
Creating a New Segment
Go to the Segments page and click on the Create New button to create a new Segment for applying to your Data Model. Make sure that you have added a Data model before attempting to create a Segment.

In the fields that appear on the screen, give a name to the Segment and Select a Data Model to which you want to apply the Segment. Enter the Segment Query using the Visual Query Builder. The visual Query builder lets you use Add Rule and Add Group options to build the query. Add Rule allows you to add conditions over your data model columns while Add Group lets you combine various conditions into a group, so that you can change an operator for the whole group. You can Preview the Segment using the Preview Button. Lastly, don't forget to click the Add Segment button.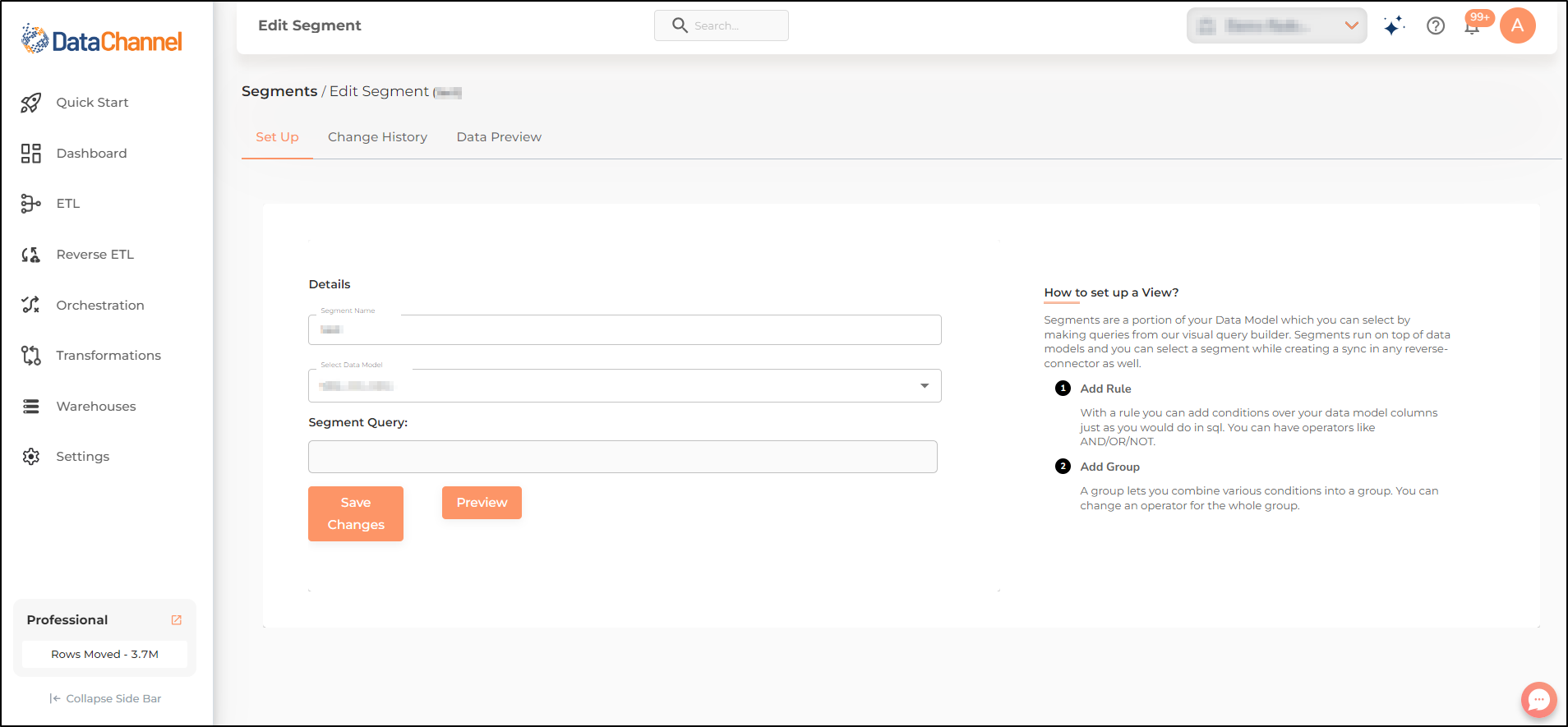 Still have Questions?
We'll be happy to help you with any questions you might have! Send us an email at info@datachannel.co.
Subscribe to our Newsletter for latest updates at DataChannel.