Amazon Ads DSP
The Amazon Ads DSP is a demand-side platform that allows users you to programmatically buy display, video, and audio ads both on and off Amazon. Using Amazon's DSP, users can reach audiences across the web on both Amazon sites and apps as well as through our publishing partners and third-party exchanges. Amazon DSP is available to both advertisers who sell products on Amazon and those who do not.
DataChannel's Amazon Ads DSP Connector enables streaming relevant Amazon Ads DSP data into a user determined warehouse facilatating exclusive insights into shopping signals for connecting with the most relevant audiences on and off Amazon. You can see more details at Amazon Ads DSP API.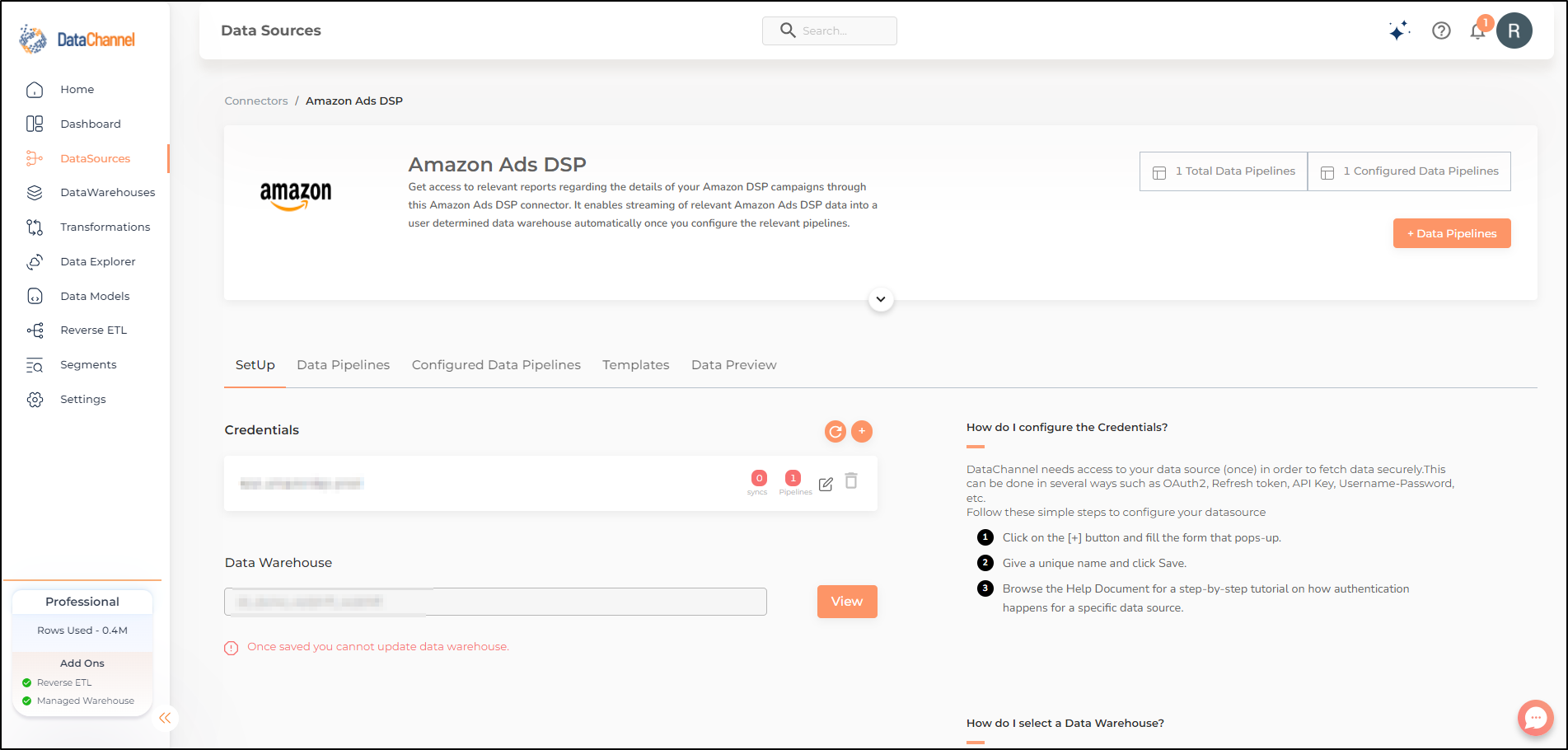 Available Reports & Objects
List of all available pipelines is available here.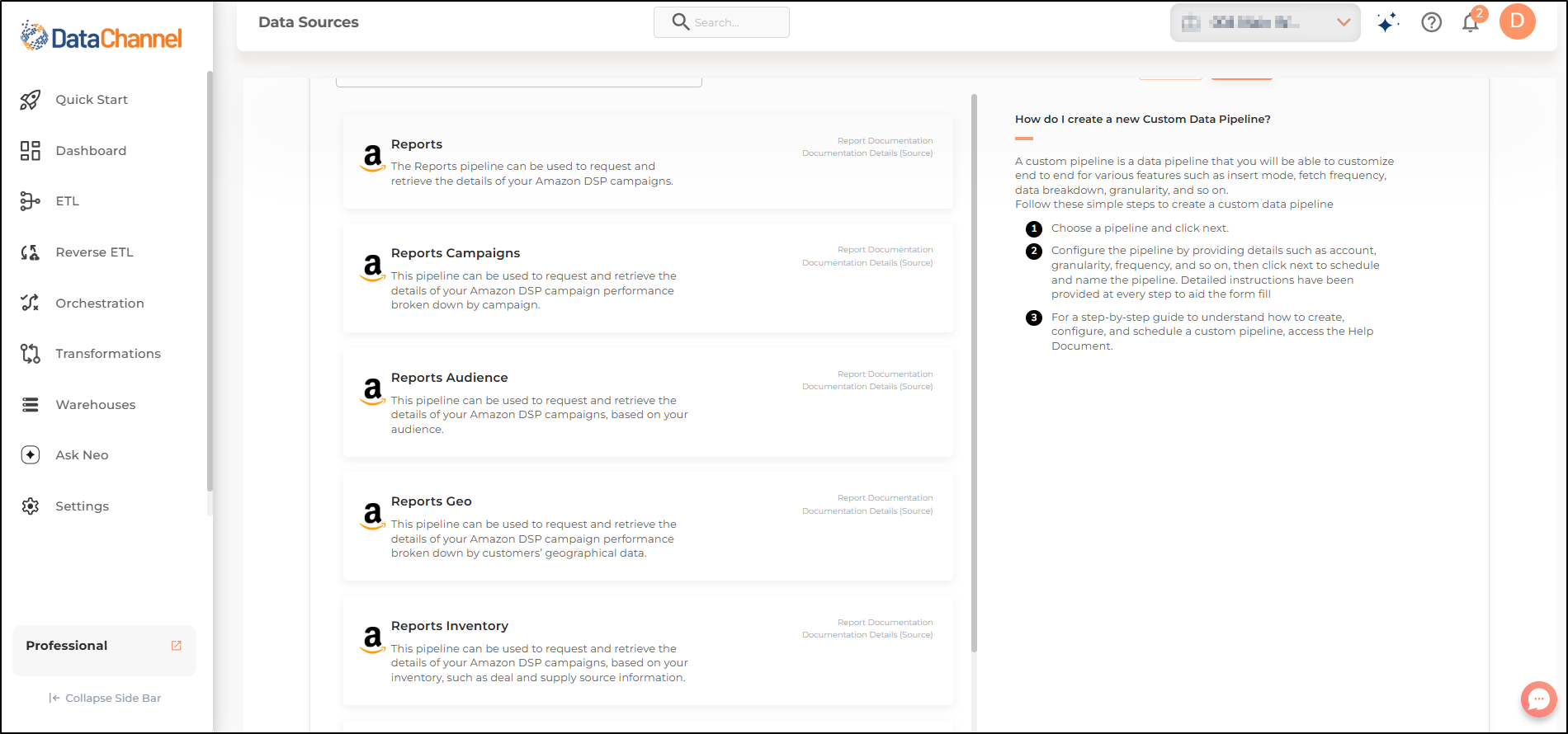 Pre-requisites to Setup
Please ensure that you have requested and obtained API access from Amazon Ads DSP and followed the steps as outlined here.
Setup Guide
Follow our step-by-step setup guide to connect Amazon Ads DSP with your destination warehouse.
Still have Questions?
We'll be happy to help you with any questions you might have! Send us an email at info@datachannel.co.
Subscribe to our Newsletter for latest updates at DataChannel.