Zemanta Connector
The API enables Zemanta clients to programmatically create and manage campaigns, ad groups and content ads using RESTful objects. Custom performance reports are also available as part of the API. You can find more information about it on Zemanta's documentation page.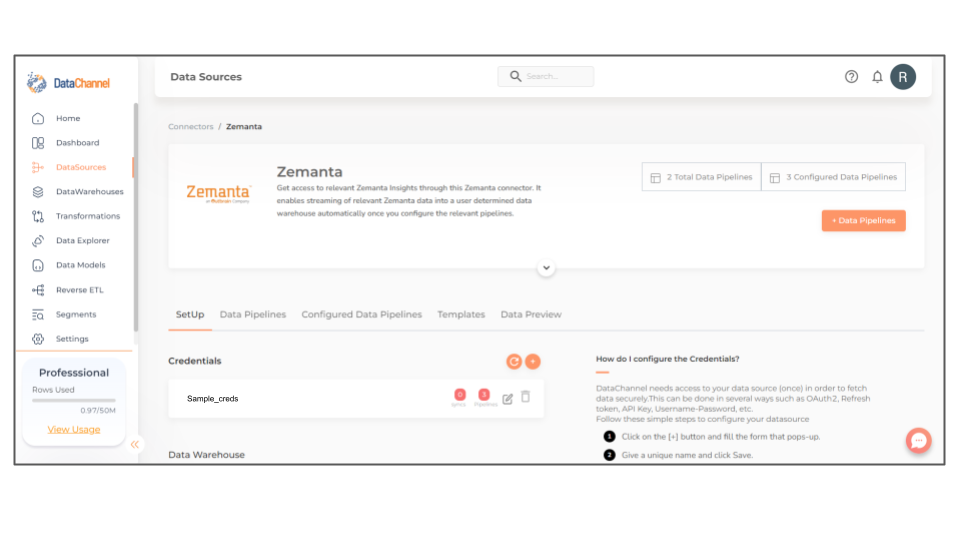 Available Reports & Objects
List of all available pipelines is available here.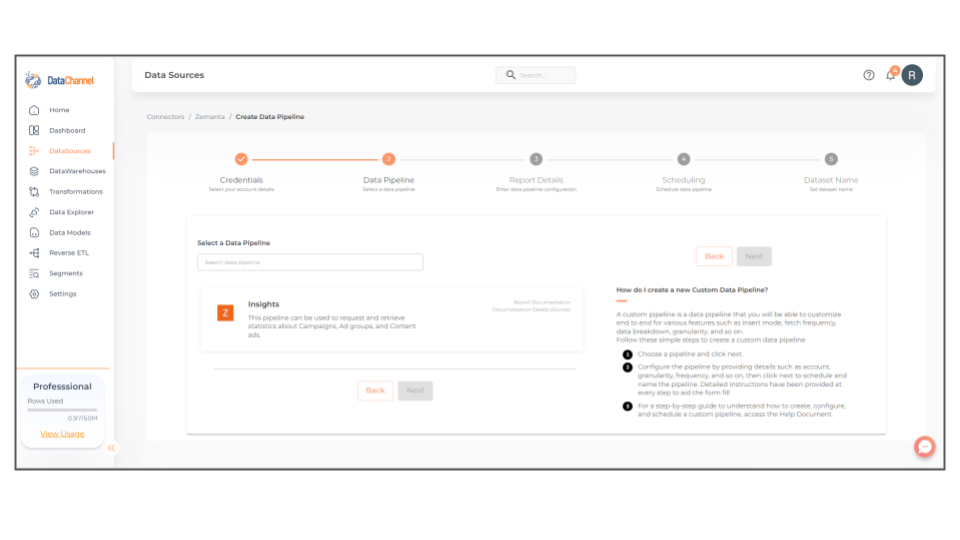 Setup Guide
Follow our step-by-step Zemanta connector setup guide to connect Zemanta with your destination warehouse.
Still have Questions?
We'll be happy to help you with any questions you might have! Send us an email at info@datachannel.co.
Subscribe to our Newsletter for latest updates at DataChannel.