AppsFlyer Data Locker
AppsFlyer Datalocker is a data privacy solution developed by AppsFlyer, a mobile attribution and marketing analytics company. Datalocker is designed to help mobile app developers and marketers comply with data privacy regulations such as the EU's General Data Protection Regulation (GDPR) and the California Consumer Privacy Act (CCPA).
Datalocker is essentially a secure data storage system that enables app owners to retain control over their data while still allowing third-party vendors to access and use it for marketing purposes. The system encrypts and stores user-level data in a secure database, and app owners can use it to manage user consent, access permissions, and data sharing preferences.
By using Datalocker, app owners can provide transparency and control to their users over how their data is being collected, stored, and used. They can also ensure that their data is handled securely and in compliance with privacy regulations, which can help build trust with their user base.
AppsFlyer Data Locker delivers your report data to major cloud storage platforms for loading into your BI systems. AppsFlyer Data Locker supports multiple storage destinations and allows you to select between different storage destinations. The advantage of using the DataChannel AppsFlyer Data Locker connector is that you can send customised data on your selected topics to your Redshift, BigQuery and Snowflake Data Warehouses.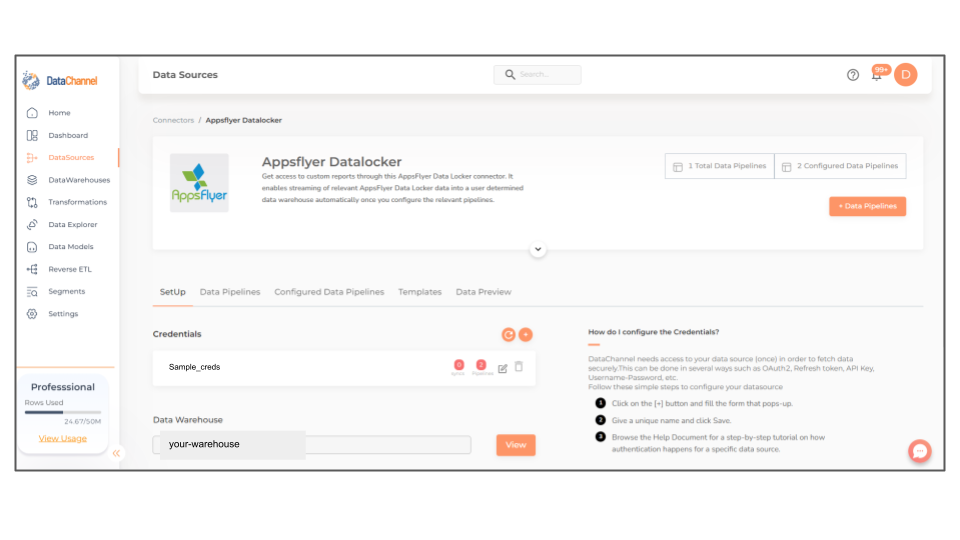 Available Reports & Objects
List of all available pipelines is available here.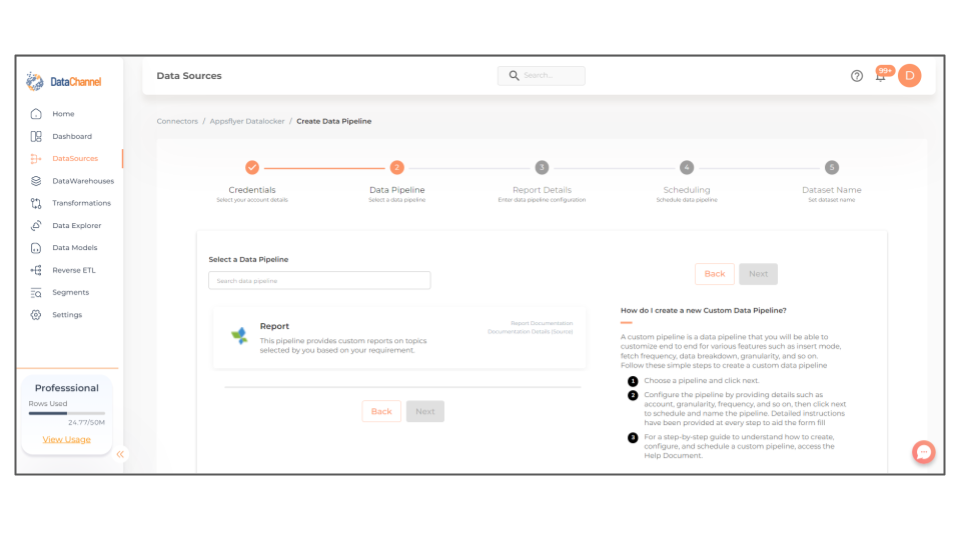 Setup Guide
Follow our step-by-step AppsFlyer Data Locker's connector setup guide to connect AppsFlyer Data Locker with your destination warehouse.
Still have Questions?
We'll be happy to help you with any questions you might have! Send us an email at info@datachannel.co.
Subscribe to our Newsletter for latest updates at DataChannel.