Naming & Saving Data syncs
Naming
It is important to choose a proper descriptive name for the sync as this would allow you to remember the syncs integrated to a platform.
You can not start a sync name with digits

It can only contain alphanumeric characters and underscores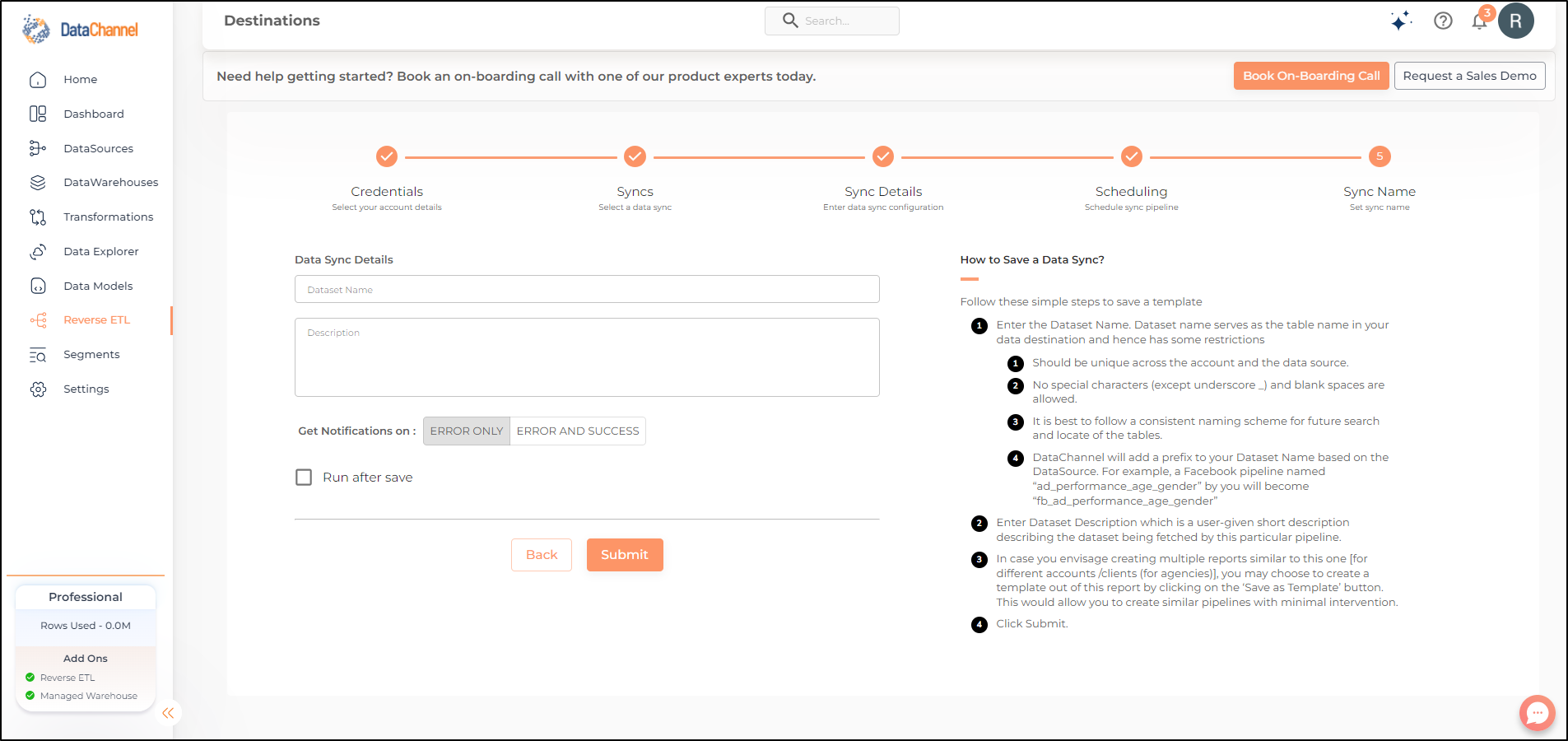 Still have Questions?
We'll be happy to help you with any questions you might have! Send us an email at info@datachannel.co.
Subscribe to our Newsletter for latest updates at DataChannel.