Set Credentials
Click on the btn:[Credentials] tab to view the added credentials for this data source. You can also use this tab to add new credentials or edit existing credentials. Deleting a set of credentials is only permitted if no configured data pipelines are using them,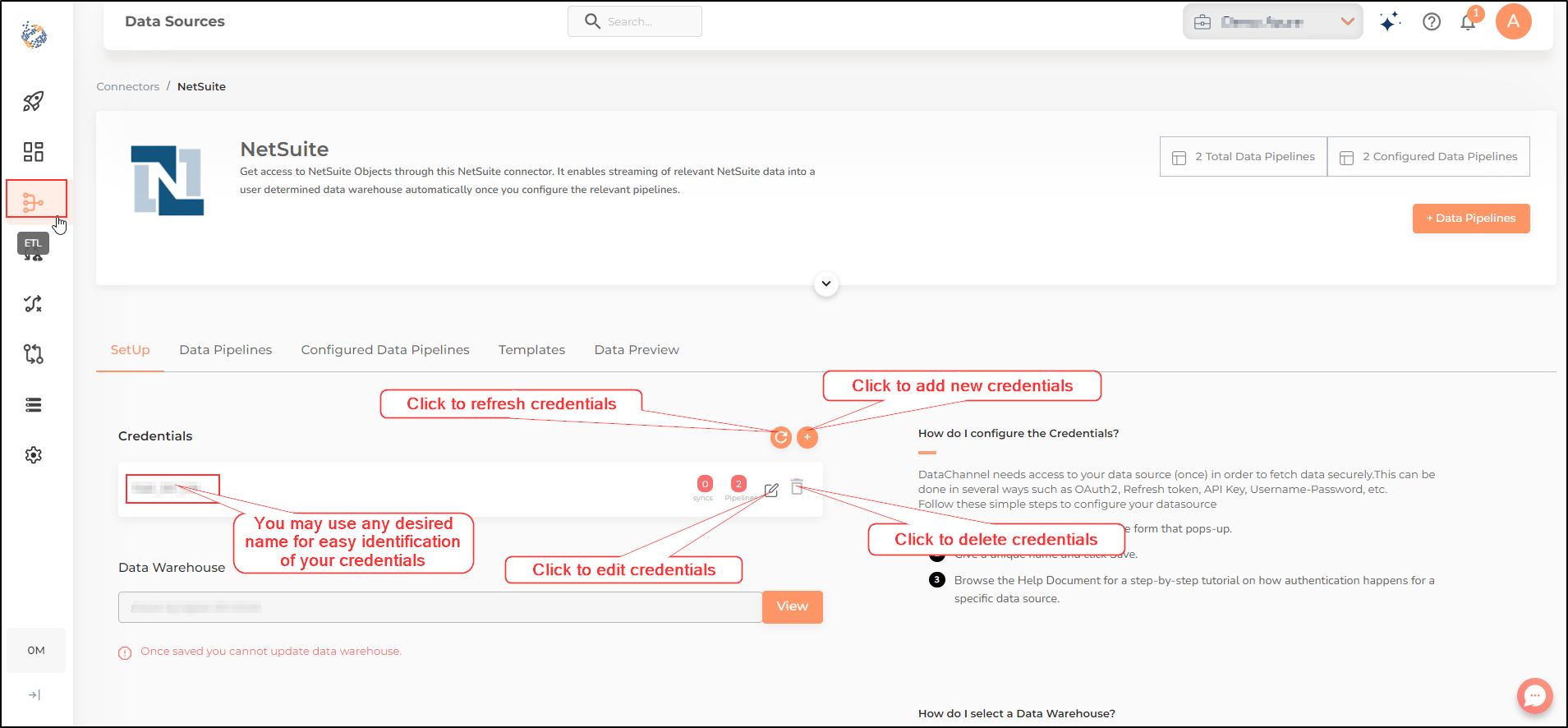 Still have Questions?
We'll be happy to help you with any questions you might have! Send us an email at info@datachannel.co.
Subscribe to our Newsletter for latest updates at DataChannel.