AppsFlyer Connector
AppsFlyer is a global attribution leader that provides holistic marketing measurement and analytics services to more than 12,000 customers worldwide including HBO, Nike, and Visa. It helps its customers measure the success of their marketing campaigns and promote their mobile apps. AppsFlyer's platform is trusted by data-driven marketers and developers as their single source of truth, to measure the user journey across channels, platforms and devices, and to fuel campaign optimization by increasing user acquisition, engagement and retention.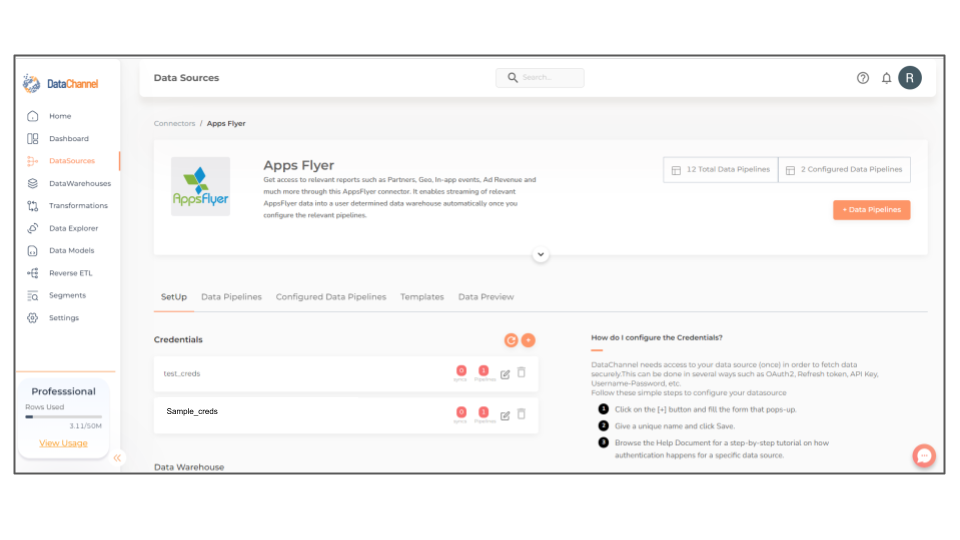 Available Reports & Objects
List of all available pipelines is available here.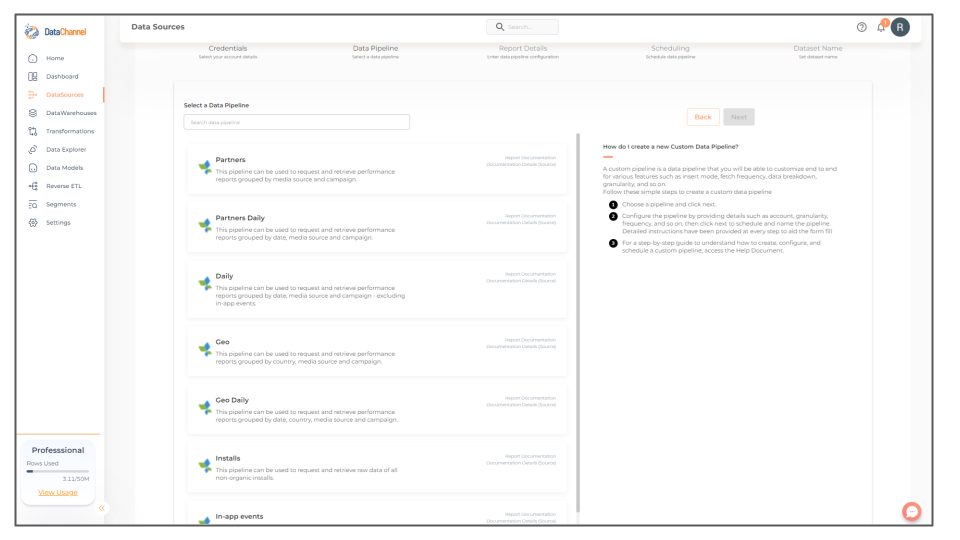 Setup Guide
Follow our step-by-step AppsFlyer connector setup guide to connect AppsFlyer with your destination warehouse.
Still have Questions?
We'll be happy to help you with any questions you might have! Send us an email at info@datachannel.co.
Subscribe to our Newsletter for latest updates at DataChannel.