Data Models
Data Models help you create templates where you may specify the data which has to be extracted from a particular data warehouse. You will have to make different models to shop for different datasets from a particualar data warehouse.
Click on + Create New for adding a new model.
| | |
| --- | --- |
| | Previous models are available as a list here. You may choose to delete or edit the existing models based on your needs. By choosing to EDIT a model, you can view its setup, change history, and also preview the data it fetches. |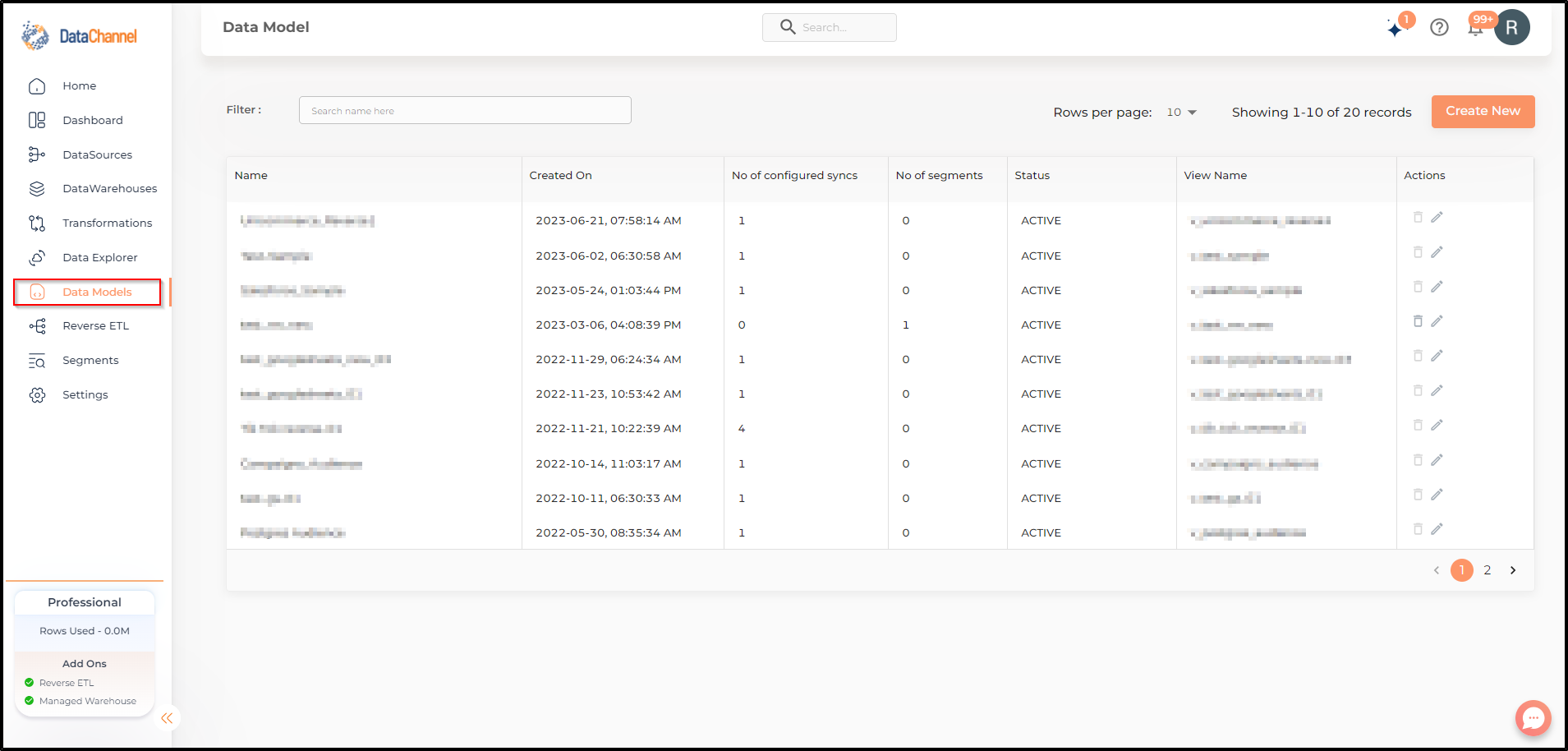 Data Model Details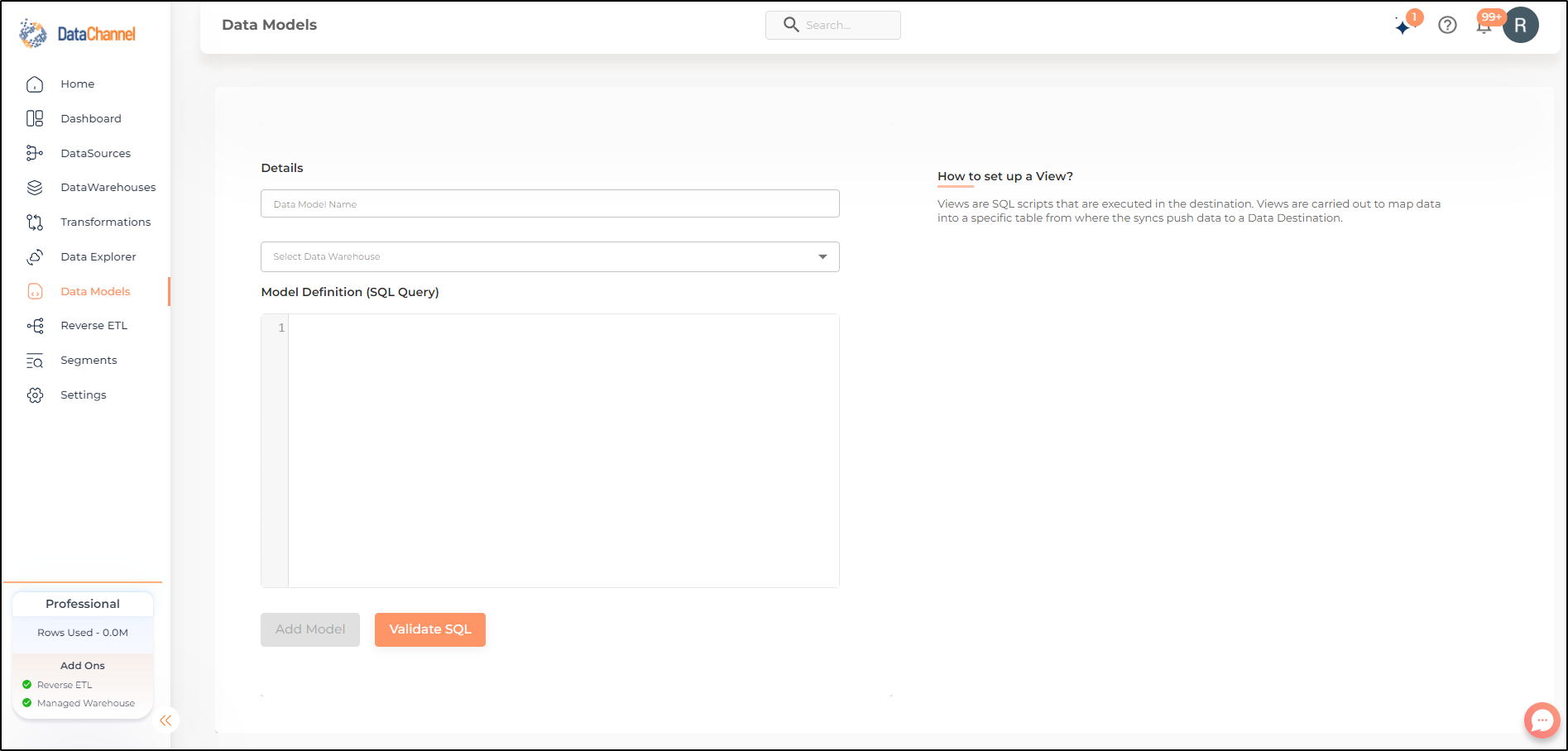 Data Model Name

Enter a unique name for your data model.

Select Data Warehouse

Select a data warehouse you would like to fetch the data set from.

Model Definition (SQL query)

Enter a "Select" query to extract the data from the data warehouse based on what data you would like to fetch.
Still have Questions?
We'll be happy to help you with any questions you might have! Send us an email at info@datachannel.co.
Subscribe to our Newsletter for latest updates at DataChannel.