TikTok Ads
TikTok Ads can help you unleash your brand's creative side where there's an audience for every voice.
DataChannel's TikTok Ads Connector lets you sync data from the TikTok Ads API automatically into your data warehouse. To understand how TikTok users are interacting with your brand 's marketing clips, use this connector to track the performance of variety of advertising metrics such as impression, spend, user action, and so on.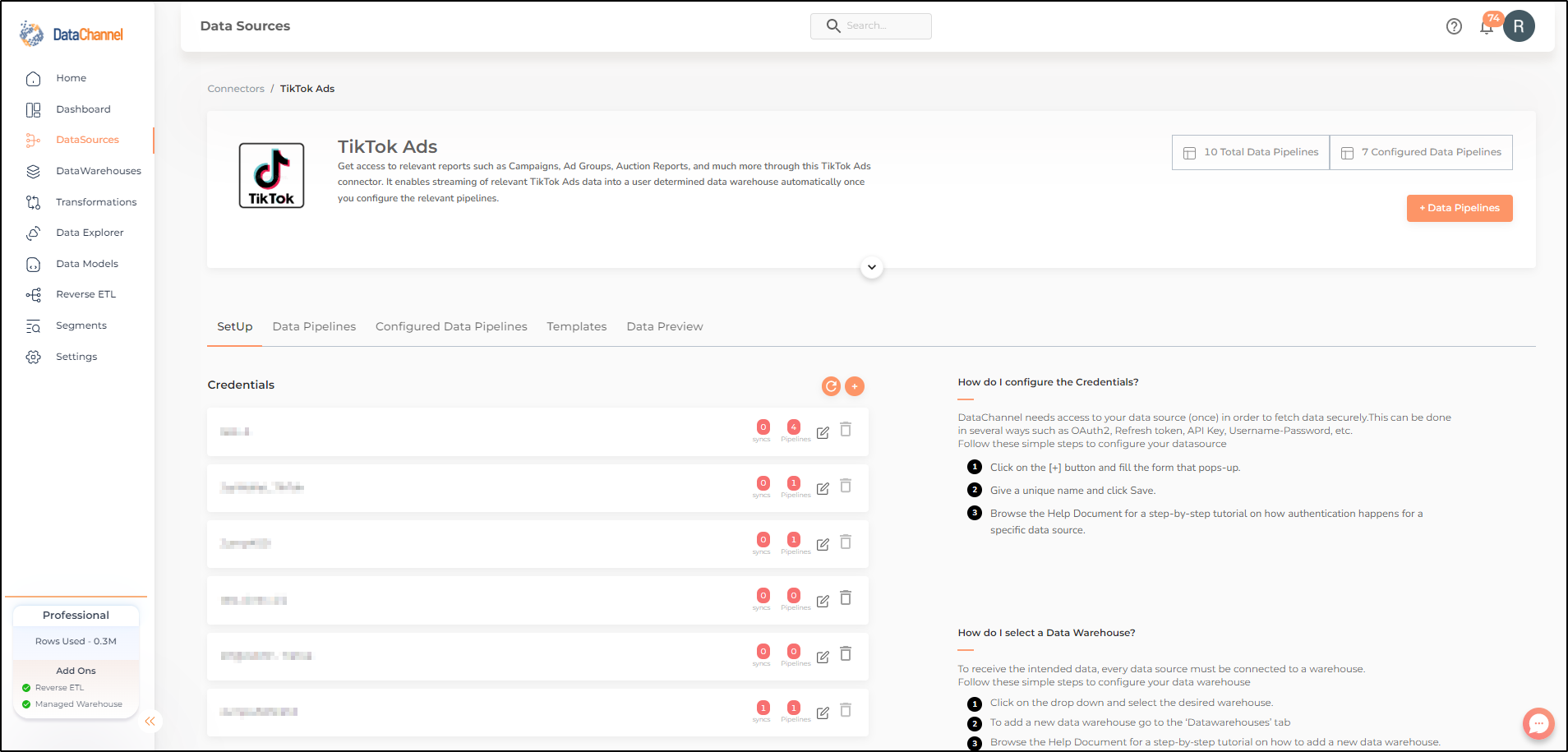 Available Reports & Objects
List of all available pipelines is available here.
Setup Guide
Follow our step-by-step TikTok connector setup guide to connect tiktok with your destination warehouse.
Still have Questions?
We'll be happy to help you with any questions you might have! Send us an email at info@datachannel.co.
Subscribe to our Newsletter for latest updates at DataChannel.